İndirim!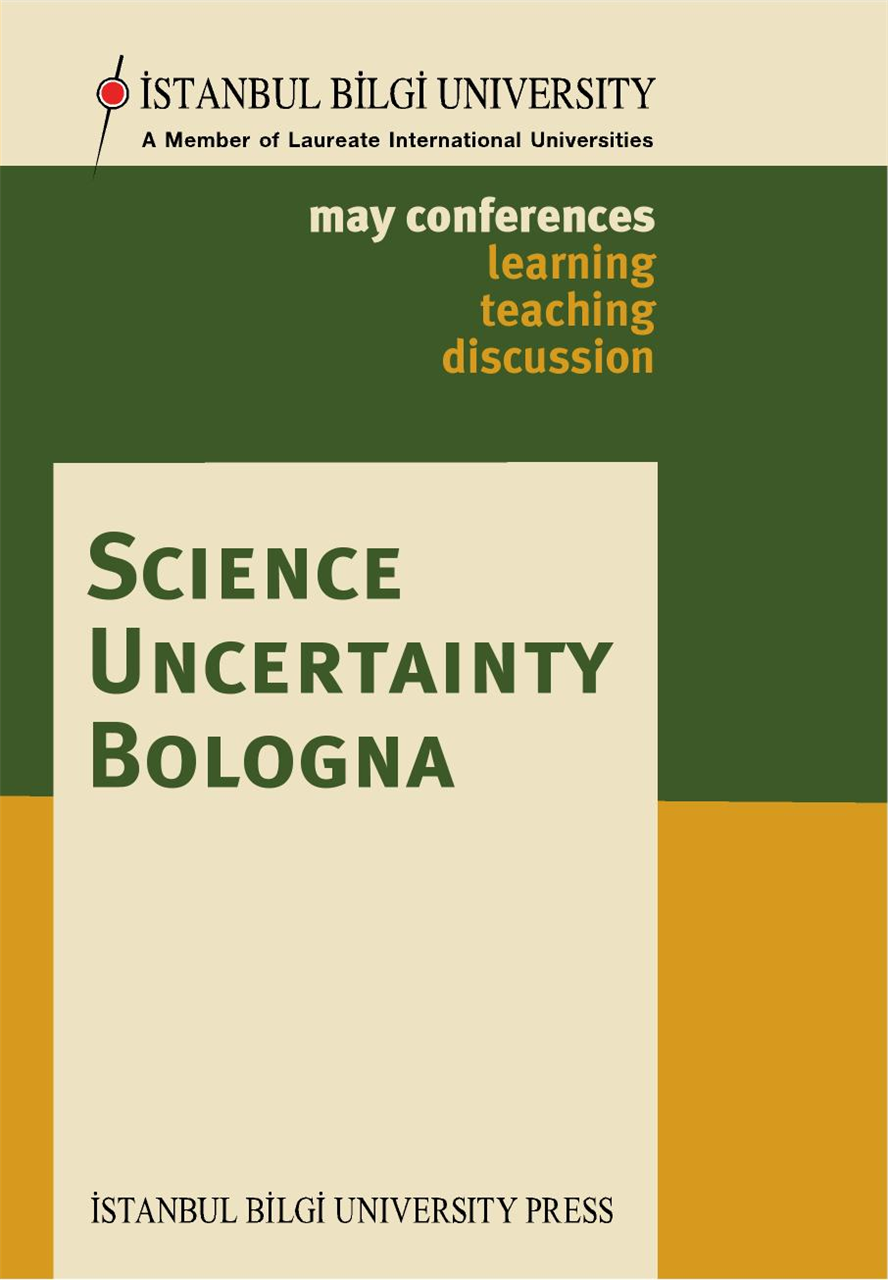 May Conferences I Learning Teaching Discussion: Science Uncertainty Bologna
ISBN / SKU: 978-605-399-112-0
Ekim 2009
|
182
sayfa
|
16x23 cm
Science, Uncertainity and Bologna contains presentations in May Conference held in İstanbul Bilgi University, May 25-26, 2009. May Conference deals with important questions on learning, teaching and university education.
25-26 May 2009
İstanbul Bilgi University
Santral Campus, E1-301
May 25th, 2009
Opening
Plenary 1 İlhan Tekeli
Session One Scıence and Uncertaınty
Moderator: İhsan Bilgin
Speakers: Ferda Keskin, Bülent Somay, İştar Gözaydın
Plenary 2 Agueda Benito
Session Two Facıng wıth Uncertaıny
Moderator: Halil Güven
Speakers: Kaan Harun Ökten, Chris Stephenson,
Mürüde Çelikağ
May 26th, 2009
Plenary 3 Sir Drummond Bone
Session Three Searches for Solutıon:
Bologna and European Hıgher Educatıon Area
Moderator: Burhan Şenatalar
Speakers: Lerzan Özkale, Ünal Ertan, Burhan Şenatalar
Workshops 1. Cognıtıve Technologıes ın Hıgher Educatıon
Moderator: Hakan Gürvit
2. a. Change of Mentalıty ın the Transıtıon
from Secondary to Hıgher Educatıon
b. Crıtıcal Thınkıng and Language
ın Hıgher Educatıon
Moderator: Süha Oğuzertem
Closing Session General Evaluatıon, Crıtıcal Vıew to Unıversıty,
Preparatıon Commıttee for the 2010 Meetıng
Moderator: Ferda Keskin
Speakers: Aydın Uğur, Halil Güven, Juan Salcedo
_