İndirim!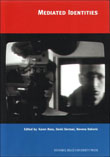 Mediated Identities
ISBN / SKU: 9756857153
Ocak 2001
|
375
sayfa
|
16x23 cm
Editör: Karen Ross, Deniz Derman, Nevana Dakovic
This book offers a variety of interesting and thought-provoking essays on the broad theme of media constructions of different forms of "identity". Theoretical perspectives, the theme of constructed national or ethnic identity and identity politics focusing on gender, race, and disability are the main topics of the essays compiled.
Introduction
Part One
Identity Theories
Public Faces in Private Places
Christina Slade
Constructing 'Self' and 'Other' for Global Television
Chris Paterson
Part Two
Constructed 'Ethnic' and 'National' Identites
Pretty Village, Pretty Flame: Conflicting Identities
Nevena Dakovic
The Close/Blow-Up of the Picture: The Turkish Family with Two Sons
Deniz Derman
Violent Images: Hybridity and Excess in The Man Who Saved The World
Nezih Erdoğan
Turkish Delight – German Fright: Migrant Identities in Transnational Cinema
Deniz Göktürk
The Screening Of The Green: Ireland and The Irish in British Television Drama
Carole O'Reilly
Searching for Identity in the 'Rainbow Nation': The Role of the Media
Arnold de Beer
British Cultural Studies vs/and Polish Television Advertisements
Wieslaw Godzic
Part Three
Identity Politics and Marginality
I'm a Fanatical Feminist: Studying Identity, Feminism, Citizenship and the Media from the Perspective
of Narrative Identity
Leonor Camauër
Face Value: How US Female Identity is Produced In/Through/Against Fashion Ads
Vickie Shields & Kelly Mayhew
The Making of Televisual Technologies in Science Fiction: 1925-1939
Sybille Lammes
Sufferers Of Sickness, Sufferers Of Scandal: Cinematic Portrayals Of Women and AIDS
Linda Fuller
Women as Global Newsmakers and Correspondents: Where Press Freedom Matters
W Joseph Campbell & Robert L Stevenson
Tampering with the Goods: Cultural Identity as Commodity
Michelle Wright
News of 'Unman(ner)ly Men': Gender, Identity and 'Our Men's Column' in the Ladies Own Supplement to the Western Mail
Cynthia Carter
Constructing Disability on British Television: A View from the Margins
Karen Ross
Contributors
Index
_